A Powerful and Economical Dual-Core NAS Featuring 4K Multimedia Playback
Low maintenance cloud storage featuring a unique integration of cutting-edge technology and modern design.

Rock Solid Power: Premium Performance
The AS3104T is equipped with the latest generation Intel Celeron (Braswell) dual-core processor along with 2GB of dual-channel memory. It features read and write speeds of over 112 MB/s and 112 MB/s under RAID 1 configurations. ASUSTOR meets enterprise encryption demands with the built-in AES-NI hardware encryption engine, providing read and write speeds of over 112 MB/s  and 71 MB/s for encrypted data. Your data is completely protected from the moment it is first stored on the NAS. This means that you never have to worry about your confidential data falling into the wrong hands even if your hard disks become lost or stolen.
 Regular access (RAID5)
Access with hardware Encryption enabled (RAID5)
Get yours from Lazada >> https://goo.gl/tCofhr
Dual-channel power
AS3104T The AS32 models support dual-channel memory and are able to smoothly playback 4K video. Furthermore, AS32 series devices are not only energy efficient, but offer a combination of performance and price that is unmatched in its class. Get ready to enjoy brilliant ultra high-definition 4K video from the comfort of your own home!

Supercharge your multimedia experience
You no longer need to worry about running into resolution compatibility issues when playing videos on your phone, tablet or computer.
Media Converter utilizes a quick and simple conversion method, allowing you to execute conversion tasks in the background.
The exclusive built-in Hyper-Transcoding technology was expertly crafted by ASUSTOR. This technology utilizes the Intel CPU hardware acceleration function to make video file conversions faster and simpler than ever before. Using Hyper-Transcoding to convert video files can reduce the normal conversion time by at least 10 times.
Transcoding Capabilities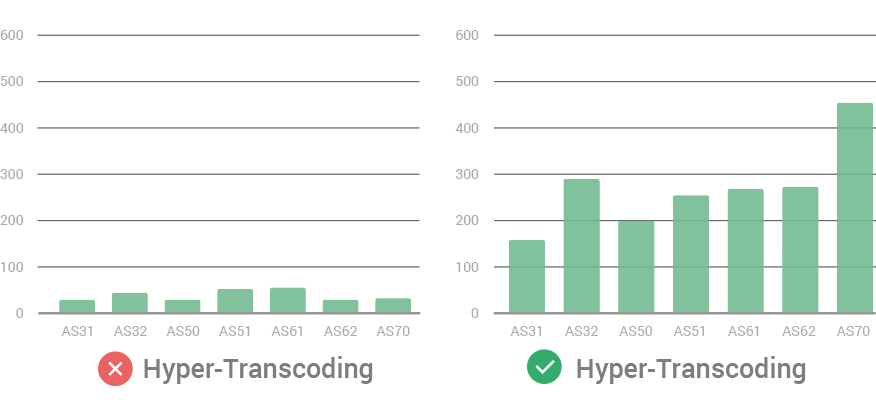 Toolless installation
The AS31 series' sliding outer cover design allows it to be conveniently removed when needed. The inner hard disk rails and outer cover all use hand screws allowing for the simple installation of hard disks without any extra tools.

PC-less Software Installation
Mobile installation with AiMaster takes only 3 steps! Finding your NAS, system initialization and installation, power management, ADM firmware updates, system information and more are all available from the convenience of your mobile device at any time.
Built for 24/7 Operation
ASUSTOR NAS products are designed and developed around ecologically friendly concepts. When in use, our devices consume far less power than the average computer or server. Furthermore, our advanced power control features allow you to more efficiently manage your NAS device and hard drives. This lowers your electric bill and prolongs the lifespan of your hard drives all at the same time. While in disk hibernation, the AS3104T consumes only 11.1 W of power. Under normal operating conditions it still only consumes 24.5 W of power.
Add modern flair to your favorite space
The AS31 series devices redefine the aesthetics of a NAS. The stylish diamond-plate finished cover makes it an elegant addition to any space, no matter if it is a family room, living room or office.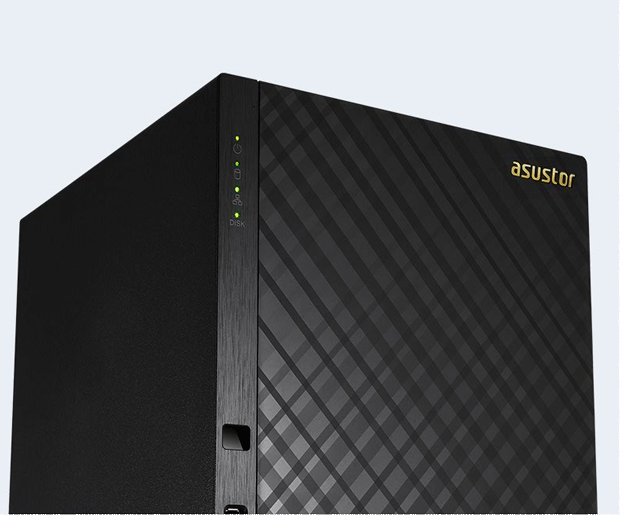 Hardware encryption engine
Protecting your data is ASUSTOR's top priority. The AS31 series devices feature Intel AES-NI encryption engines, allowing data to be completely protected from the moment it is first stored on the NAS. This means that you never have to worry about your confidential data falling into the wrong hands even if your hard disks become lost or stolen. The built-in hardware encryption engine also features read speeds of over 112 MB/s and write speeds of over 71 MB/s for encrypted data providing an optimal combination of file security and system performance.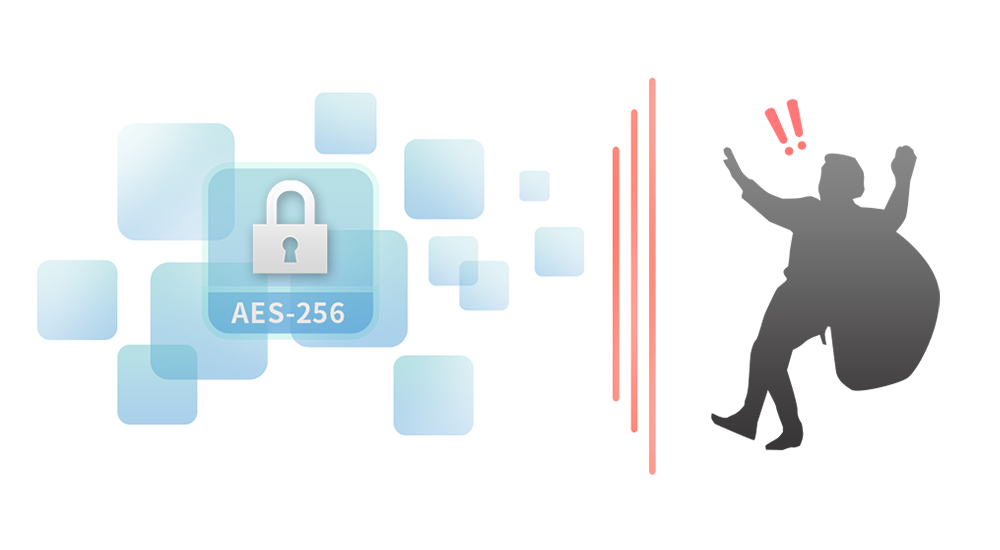 High capacity cloud storage for all your digital assets
The AS3104 provides a large capacity NAS for home users at an affordable price. Users can install four 10 TB hard disks to immediately create a high capacity storage space of up to 40 TB. When taking photos or recording videos of family vacations, gatherings and other cherished memories, users no longer need to be confined to the limited storage on memory cards. With high capacity AS3104, users can save all of their videos and photos in high quality resolution, preserving them perfectly. Additionally, RAID 5 and 6 storage volume setting provide comprehensive protection for all digital assets stored on the NAS, minimizing the risk of data loss due to hard disk failure or accidents.

Comprehensive Backup Solutions
AS3104T series devices provide a variety of backup options and are connected to a variety of public cloud storage services including Amazon S3, Dropbox, Google Drive, OneDrive, Box.net, HiDrive, Ralus, WonderBox, xCloud and CrashPlan.
You can also use FTP Explorer, USB external hard drive enclosures, external hard drives and local backup to ensure proper backup for your data. No matter if you are using Windows, Mac or Linux, ASUSTOR provides the proper tools for your backup needs.
App Central
Unleash the unlimited potential of ASUSTOR NAS. The applications that come pre-installed with each ASUSTOR NAS device are just the beginning. At your convenience, you can browse through and download any applications that peak your interest from App Central. Whether your interests lie in business, website construction or even digital home entertainment, App Central has got you covered. With over 200 unique Apps, App Central provides you with the boundless variety of applications that you require to satisfy your digital lifestyle needs. Explore the unlimited potential of ASUSTOR NAS devices while creating a personalized NAS device for yourself.
Ultimate Home Multimedia Center
Enjoy electrifying digital entertainment on demand with ASUSTOR NAS. The built-in HDMI interface and variety of multimedia Apps let you to enjoy all of your favorite multimedia from your NAS by directly connecting it to an LCD/LED TV or amplifier. What's more, through ASUSTOR's App Central, you can install additional multimedia server Apps such as UPnP Media Server and iTunes Server giving your NAS the ability to stream multimedia content to your computers, TVs and mobile devices.
Local Playback With ASUSTOR Portal

Connect your NAS to your TV via HDMI and get ready to enjoy digital entertainment on your big screen with ASUSTOR Portal. Without needing to turn on your computer, you can watch videos, listen to music, browse the Web and monitor surveillance feeds.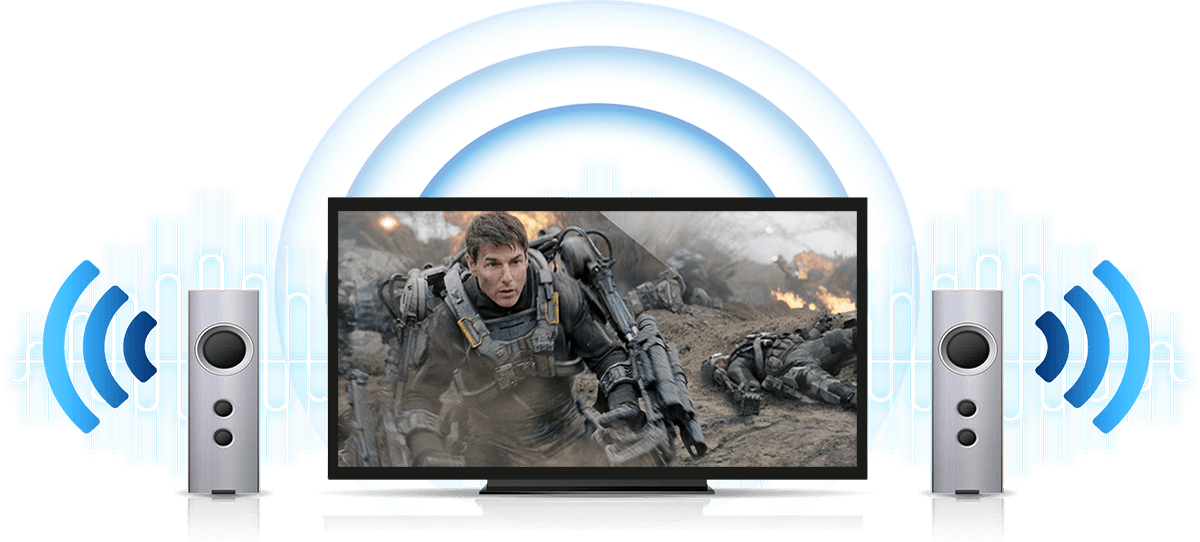 Easy Remote Control
Control with the official ASUSTOR Remote
Control with the AiRemote mobile app
Control with USB keyboard and mouse
Electrifying 4K Multimedia with Kodi
Use Kodi to watch your favorite movies with family and friends! Simply open up ASUSTOR Portal and Kodi and choose the movie you want to watch! You can also add a surround sound amplifier to create an unprecedented high definition multi-channel listening experience.See More
Exclusive Mobile Remote App for Kodi: AiCast

AiCast allows you to control the Kodi/XBMC App installed on multiple ASUSTOR NAS devices from any location. Now you can play movies, music and display photos for your grandparents at home while you are away, even if they don't know how to use your NAS.
Comprehensive Surveillance System
Worried about leaving your home unattended? Keep an eye on the most important things with Surveillance Center. 4 free camera channels and the easy 5 step quick installation wizard help you get your surveillance system set up in moments.
5 Steps  | 60 Sec
Setup your surveillance system in a flash
Start quick installation wizard
Automatic camera search
Add cameras with just one click
Configure video format
Configure recording schedule
Hardware & Packaging
Hardware Specifications
CPU: Intel Celeron 1.6GHz Dual-Core (burst up to 2.08~2.48GHz) Processor
AES-NI hardware encryption engine integrated
Hardware acceleration engine supported format: H.264 (AVC), H.265 (HEVC), MPEG-4 Part 2, MPEG-2, VC-1
Memory: 2GB DDR3L (not expandable)​
HDD: 4 x SATA3 6Gb/s; 3.5″ HDD Compatibility
Maximum Internal Raw Capacity: 40 TB  (10 TB HDD X 4, Capacity may vary by RAID types)
Expansion: USB 3.0 x 3
Network: Gigabit Ethernet x 1
Output: HDMI 1.4b x 1
System Fan: 120mm x 1
Infrared Receiver
Power Supply Unit / Adapter: 90W x1
Input Power Voltage: 100V to 240V AC
Certification: FCC, CE, VCCI, BSMI, C-TICK
Operation
Power Consumption: 24.5W (Operation);
11.1W (Disk Hibernation);
0.69W (Sleep Mode) ²
Noise Level: 19.7dB (HDD idle)
Operation Temperature: 0°C~40°C (32°F~104°F)
Humidity: 5% to 95% RH
ASUSTOR Hightlight
System Migration
Cloud Connect
Dr.ASUSTOR
2-way Backup
Task Monitor
Eco-Friendly Design
System Automatically Enters Sleep Mode (Schedule S3)
Auto-Standby for Both Internal and External Disks
Auto Fan Control
LED Night Mode
Power Schedule: On, Off, Restart, and Sleep..
Size and Weight
Size: 165(H) x 164(W) x 218(D) mm
Weight: 1.6 kg / 3.53 lb
Package Contents